Is it the soft, cuddly warm look of Shabby Chic that makes me want to wallow in it?  I just want to spread out crisp, soft cotton sheets patterned with tiny roses and clean white pillow cases, whilst a warm summer breeze blows through the pale striped curtains of my open window.   Doesn't it sound fabulous?  I love all the little touches of shabby chic, the flowers, the whitewash, the pale and faded hint of long ago…  Here are some of the shabby chic I have come across and really loved…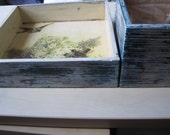 Rustic wood trays with the lovely print in the bottom, just yearns to have trinkets or fruit added to them.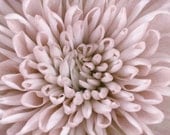 A lovely Mum print sits on a side table...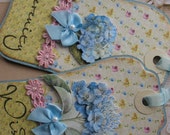 Lovely tags to hang out of some books on a shelf or table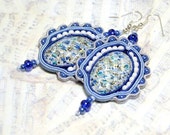 A pair of lovely blue earrings to go with the simple cotton dress you wear as you sit by the window overlooking the cottage garden.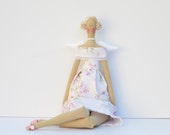 A simple angel doll perched on a window sill, watching for butterflies and bumble bees.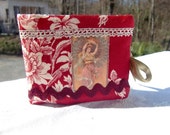 Your sewing needle case, brightly colored so as to be easily located right next to your favorite chair, where you relax.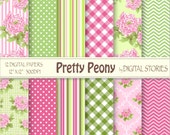 Your printed scrapbook page laying on your deck next to your photo album, ready to add to the photo of that special someone.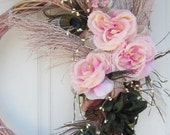 A beautiful wreath that welcomes all comers to your lovely home.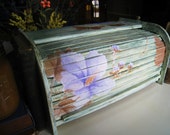 A re-purposed hand painted breadbox adorns your desk, full of lovely embellishments that add that special touch to your home and correspondence.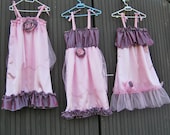 Sweet summer dresses, that flow through the summer breeze while children blow bubbles into the summer sky.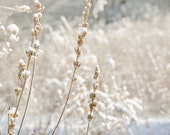 A small reminder of winter, hung next to the mirror by the front door,  a picture of the winter garden.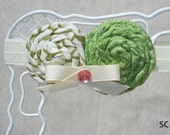 A lovely headband for a dear baby rest inside its giftbox, as you prepare to attend the christening of a new child.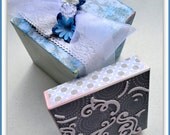 A small gift box waits on the dresser, waiting to be given to a loved one in honor of their newborn.
Your scarf artfully wrapped about you,  as you head out the door for a lovely summer event.
You admire the pictures of your loved ones, and momentarily ponder how you got to be so lucky to have them.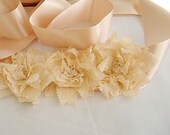 You decide to add a lovely sash to your cotton dress today , it is the final touch that sends you on your way to loved ones and family who are waiting for you.